Jane Rhodes leaves Macalester this fall | First Dean for the Study of Race and Ethnicity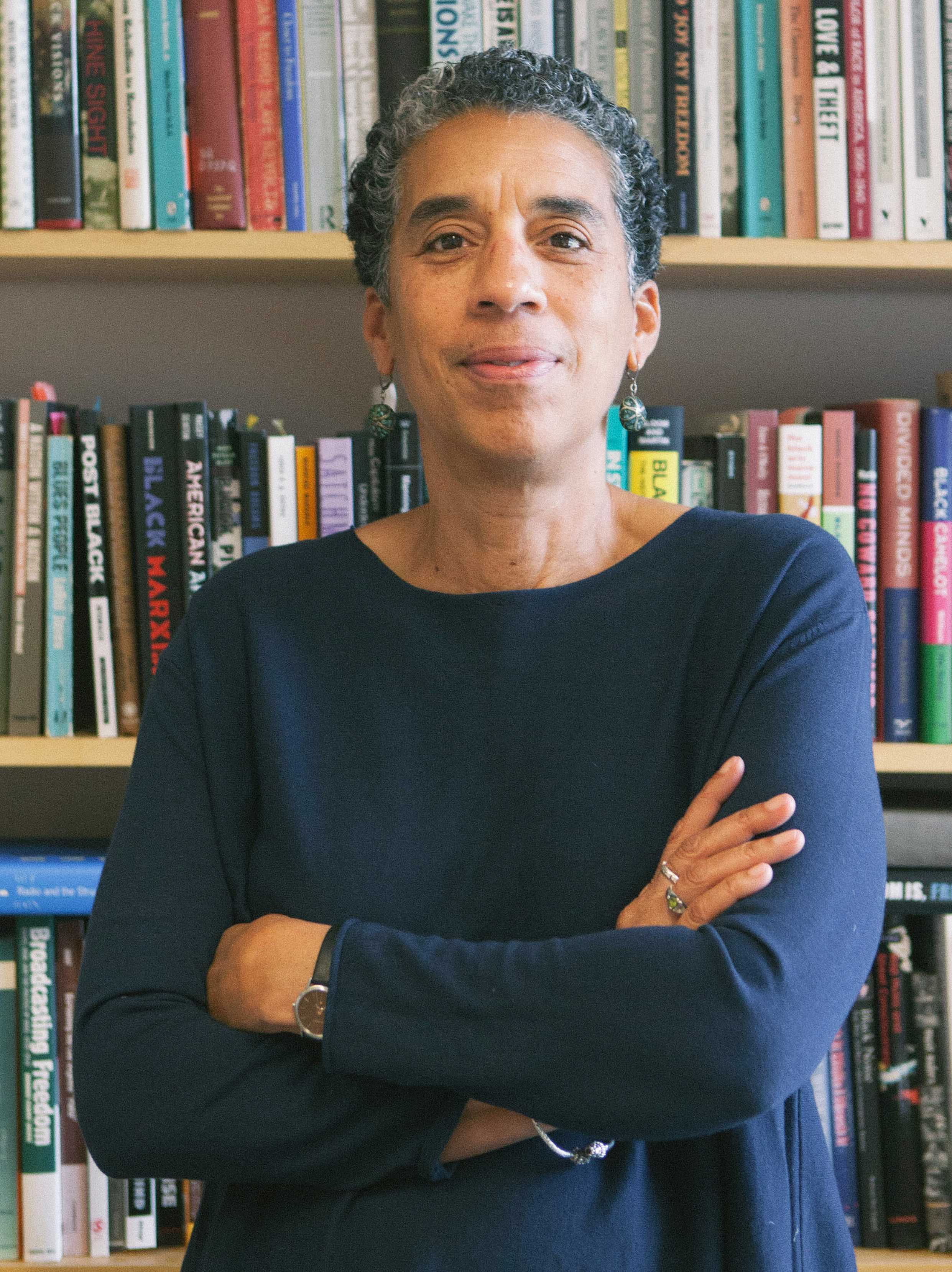 Jane Rhodes, Macalester's first Dean for the Study of Race and Ethnicity and the Chair of American Studies, will be leaving Macalester at the end of this semester to take a new position at the University of Illinois at Chicago (UIC).
Rhodes arrived in Macalester about nine years ago to take on the then newly created post of dean. She came from the University of California-San Diego, where she taught in the Department of Ethnic Studies. The College conducted a two-year search to hire a dean and, in the fall of 2004, Rhodes was one of three finalists for the position. She accepted the college's offer and began teaching in the fall of 2005.
Macalester created the post of Rhodes, with this Dean for Multicultural Life, to further emphasize
multiculturalism in college. A few years earlier, the Department of American Studies had been officially created, as well as the Department of Multicultural Life. According to environmental studies professor Dan Hornbach, who helped hire Rhodes and previously served as the provost, creating this position went hand in hand with those other priorities.
"The College was trying to find ways to support students, faculty, and the curriculum in line with the College's mission. [of] to multiculturalism, "Hornbach said.
As the dean of the study of race and ethnicity, Rhodes has held many responsibilities. In addition to serving as chair of the Department of American Studies and teaching courses in the department, Rhodes saw her role as an opportunity to deepen the discussion on race, ethnicity, multiculturalism and l identity on campus.
According to Rhodes, she was "responsible for the intellectual and academic pursuit of the study of multiculturalism and difference, particularly in the context of the United States." To achieve this goal, Rhodes worked with the hiring of faculty and curriculum development as well as the creation of various programs on campus.
Rhodes coordinated the Mellon Mays Undergraduate Scholarship with American Studies professor Duchess Harris and program assistant Kathie Scott. After his departure, Harris and Scott will absorb their responsibilities of supervising the fellowship.
In the spring, Harris will be the acting department chair, and the rest of the department
absorb its teaching requirements. Rhodes was to teach a section on race, cultural politics and social movements.
After leaving Macalester, Rhodes will become the head of African-American studies at UIC. There she will oversee a program that designates 25 faculty positions to explore issues of social justice, identity and inequality. Rhodes will help coordinate and oversee the implementation of these positions.
"It's pretty unprecedented," Rhodes said of the UIC program. "Many colleges and universities are cutting spending in these areas: Ethnic and Gender Studies departments are struggling, and here is one university that said, 'This should be a signature of our institution, and we want to support it. "
During Rhodes' time in Macalester, the College made progress in exploring multiculturalism from a more global and transnational perspective, and Rhodes is proud of its leadership on this front.
"Multiculturalism is a global issue, and global issues affect everything that happens in the United States context. We should really study through and between and within these categories, "Rhodes said. "I would love to see every Macalester student… have more substantial exposure and become grounded in how the difference is made in America and how it's a global process."
Rhodes' departure prompts the College to review her position and explore how it can be reshaped in the future. Provost Kathy Murray has convened a working group to explore how the position should be structured, and said the College is open to changing the name and description of the position to better reflect the responsibilities of the position.
"Going forward, we have to consider, given that this was the first iteration of this position, if this is exactly the right title to have," said Rhodes.
The group consists of Murray, Hornbach, Associate Dean of Faculty Kendrick Brown, Professor of Hispanic Studies Molly Olson, Professor of Geography Laura Smith, Center for the Scholarship and Education Director Paul Overvoorde and Dean of Multicultural Life Chris MacDonald-Dennis. They met last week to start discussing the next iteration of the post.
According to Murray, the college hopes to have a job description posted by the end of the month and complete the hiring by the summer. Macalester examines other schools and how they structure their leadership on multicultural issues, to get a feel for the practices of other institutions. The Consortium for Faculty Diversity conference, which took place in Macalester last month, was a great opportunity to forge those connections, said Murray.
"We need serious and substantial institutional leadership around the academic study of race, ethnicity and multiculturalism," Rhodes said. "We are still a long way from fully integrating this subject into the curriculum. A general education requirement doesn't really accomplish this.
After almost 10 years at Macalester, Rhodes is sad to leave, but excited about her new opportunity.
"I am sad in many ways. I have good friends here among the teachers and staff, a lot of people that I admire, and I think there are some amazing and talented teachers and staff in Macalester, "said Rhodes. I have worked with a lot of students over the years, and Macalester students have this amazing combination of intellectual engagement and social and political engagement. They try to live their values, they work hard and it is a pleasure to work with them. I will miss it.